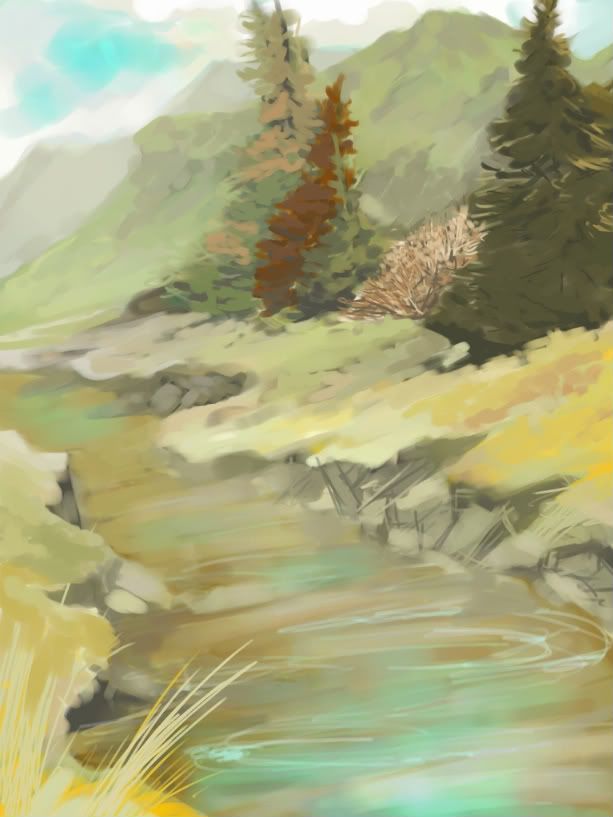 I once heard that you can tell in what area an artist is weak by what is left out of their pictures. I seem to leave the background out a lot, so I bought a landscape-how to book- and am giving it a try...not that all backgrounds are landscapes, but I'm banking that a lot of the same rules and methods apply.
Ah crap, apparently I over compensated for the curve of the earth here, lol. I'm gonna need to level out that stream a wee bit.
Disclaimer: I'm on the second chapter, so hopefully by the end things will be looking better.